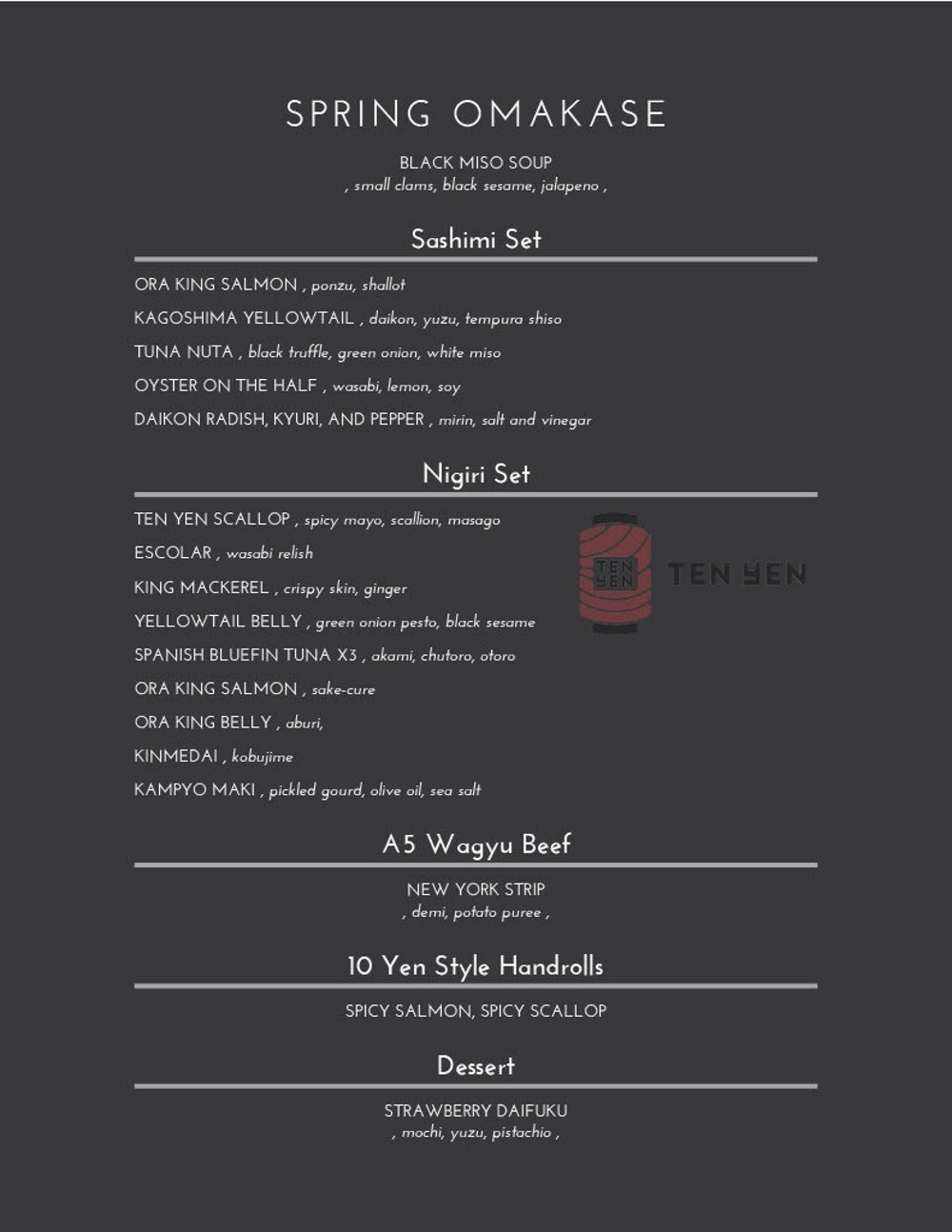 Spring is here
Please take a look at this month's tasting menu, featuring a wide variety of premium seafood from all around the world.

Our sashimi set is served all at once, giving the opportunity to compare our preparations side by side.

Nigiri (fish over rice) is served piece by piece in predetermined order. We kindly ask for no substitutions during this course.

Our A5 wagyu comes from Miyazaki prefecture in Japan, prized for its marbling and clean flavor. We offer ours pan-seared.

Handrolls are a favorite at ten yen, and while we have predetermined our favorites for the evening, we are happy to make whichever kind you'd like.